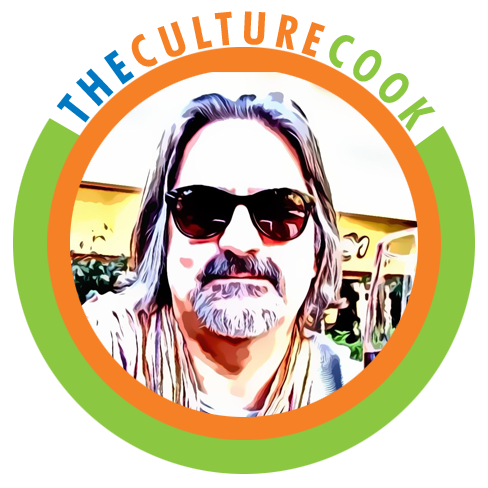 Welcome to The Culture Cook!
I love food. I always have, but only recently did I discover the fantastic joy that I get from cooking. My dear wife used to spend hours in the kitchen and I was never interested in what she did or how she did it. What a fool I have been!
These days I can't stay out of the kitchen. It's become a great way to relax. Put some good music on, pour a GREAT glass of wine and with my family sitting around the kitchen table, I prepare the meal (with them commenting non-stop).
I love baking bread. All kinds of exotic breads from obscure corners of the earth. I try not to make the same meal twice because there are so many things we can make. We can literally eat a different meal every day for our entire lives and never eat the same thing twice.
What an adventure!
I am The Culture Cook, because I love travelling and enjoy experiencing a country through food and drink. I have been fortunate to be able to travel all over the world and I decided that I would like to share all these wonderful dishes that I have experienced. Only the most tasty, perfect, tried-and-tested recipes will make it onto these pages. The food websites out there have tens of thousands of recipes but 90% of them are crap. That's my personal experience. I will share with you only the best recipes (in my opinion obviously) that I have tried myself.
I hope you enjoy these great recipes with me. Please don't hesitate to send your favourite recipes to me and to comment on any of the posts I make.
Let's share the good things in life!
My recipes are grouped in country categories on the left. Just click on the country to view the list of recipes. I just started with the blog, so please visit often to see what's new.