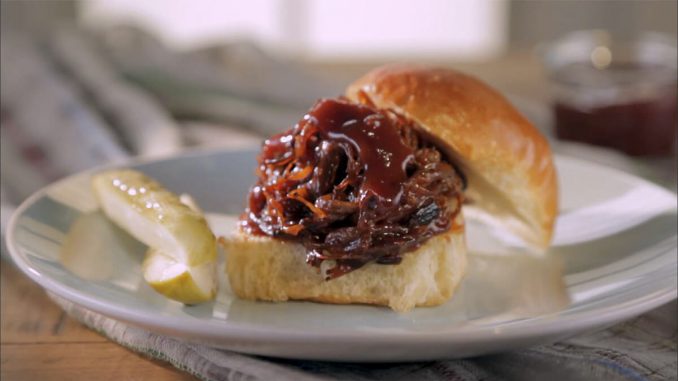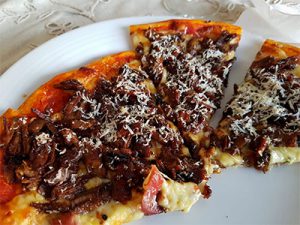 Uses leftover slow cooked brisket to make the sloppy joes. See my Beef Brisket recipe here.
You can use this same recipe to add some extra toppings on your pizza!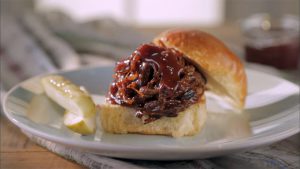 Slow Cooked Brisket - Sloppy Joes
2018-05-16 15:38:07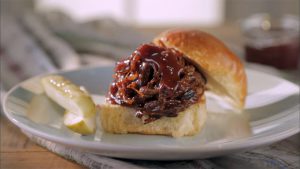 Ingredients
1 tablespoon extra-virgin olive oil
1 green bell pepper, seeded and diced
1 jalapeño pepper, seeded and minced (optional)
1 can diced tomatoes, drained
2 teaspoons chili powder
¼ teaspoon salt
3 cups chopped Slow-Cooked Brisket (recipe link below)
2 cups Onion Gravy from brisket, or more if desired
2 tablespoons molasses
2 tablespoons brown sugar
4 Buns or rolls
Instructions
Heat oil in a large saucepan over medium heat.
Add bell pepper and jalapeno (if using) and cook, stirring occasionally, until softened, 3 to 4 minutes.
Add tomatoes, chili powder and salt and cook, stirring, for 1 minute.
Add brisket, gravy, molasses and brown sugar; stir well.
Cover and simmer for 10 minutes to meld flavors.
Serve on warm buns.
The Culture Cook https://theculturecook.com/