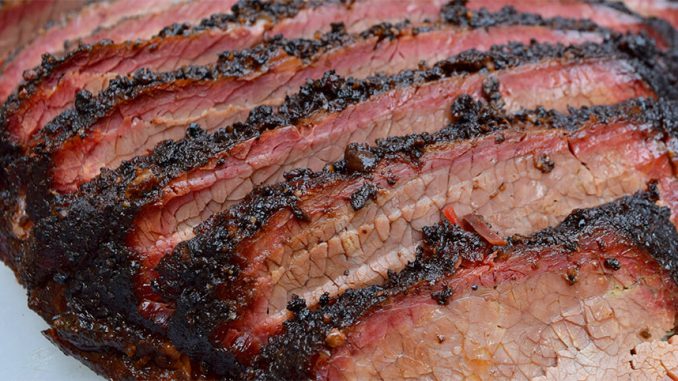 Texas Style Beef Brisket is more than a simple recipe, it's a process for melt in your mouth beef brisket that is one of the most versatile meals you can make. Beef Brisket can be eaten as a meal, served with potatoes or mash. You can make Sloppy Joe's or even make Beef Brisket Pizza! My Beef Brisket recipe has been adapted to perfection. Enjoy! See my Sloppy Joe recipe here.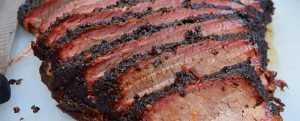 Marthinus's Texas Style Beef Brisket
2018-05-16 15:23:06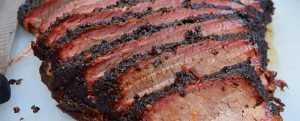 Serves 10
Ingredients
2 tablespoons chili powder (or fresh chili or chili flakes or even cayenne pepper)
1 tablespoon salt
1 tablespoon garlic powder
1 tablespoon onion powder
1 tablespoon ground black pepper
1 tablespoon sugar
2 teaspoons dry mustard
1 bay leaf, crushed
1.8 - 2kg beef brisket, trimmed
1 1/2 cups beef stock
Instructions
Preheat the oven to 170 degrees C.
Make a dry rub by combining chili powder, salt, garlic and onion powders, black pepper, sugar, dry mustard, and bay leaf. Season the raw brisket on both sides with the rub. Place in a roasting pan and roast, uncovered, for 1 hour.
Add beef stock and enough water to yield about 3.5 cm of liquid in the roasting pan. Lower oven to 150 degrees C, cover pan tightly and continue cooking for 3 hours, or until fork-tender.
Trim the fat and slice meat thinly across the grain. Top with juice from the pan.
The Culture Cook http://theculturecook.com/